BÜCHER SCHNELL UND PORTOFREI
* Die Wahl einer Bezugsart ist wichtig für die Fortsetzung Ihrer Bestellung, daher bitten wir Sie Ihre Wahl dieser Pflichtoptionen zu treffen. Erst dann kann Ihr Einkauf weiter in unserem System passend für Sie verarbeitet werden.
Ihre Empfehlung
Borzsák
The Impact of Environmental Concerns on the Public Enforcement Mechanism under EU Law
ISBN 9789041134080
* Diese Pflichtangaben werden zur erfolgreichen Verarbeitung Ihrer Weiterempfehlung benötigt.
Über Uns
Services
Sicher bezahlen
Folgen Sie uns
Zustellung durch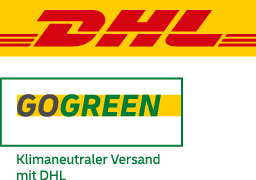 © VERLAG C.H.BECK oHG 1995-2019
nach oben